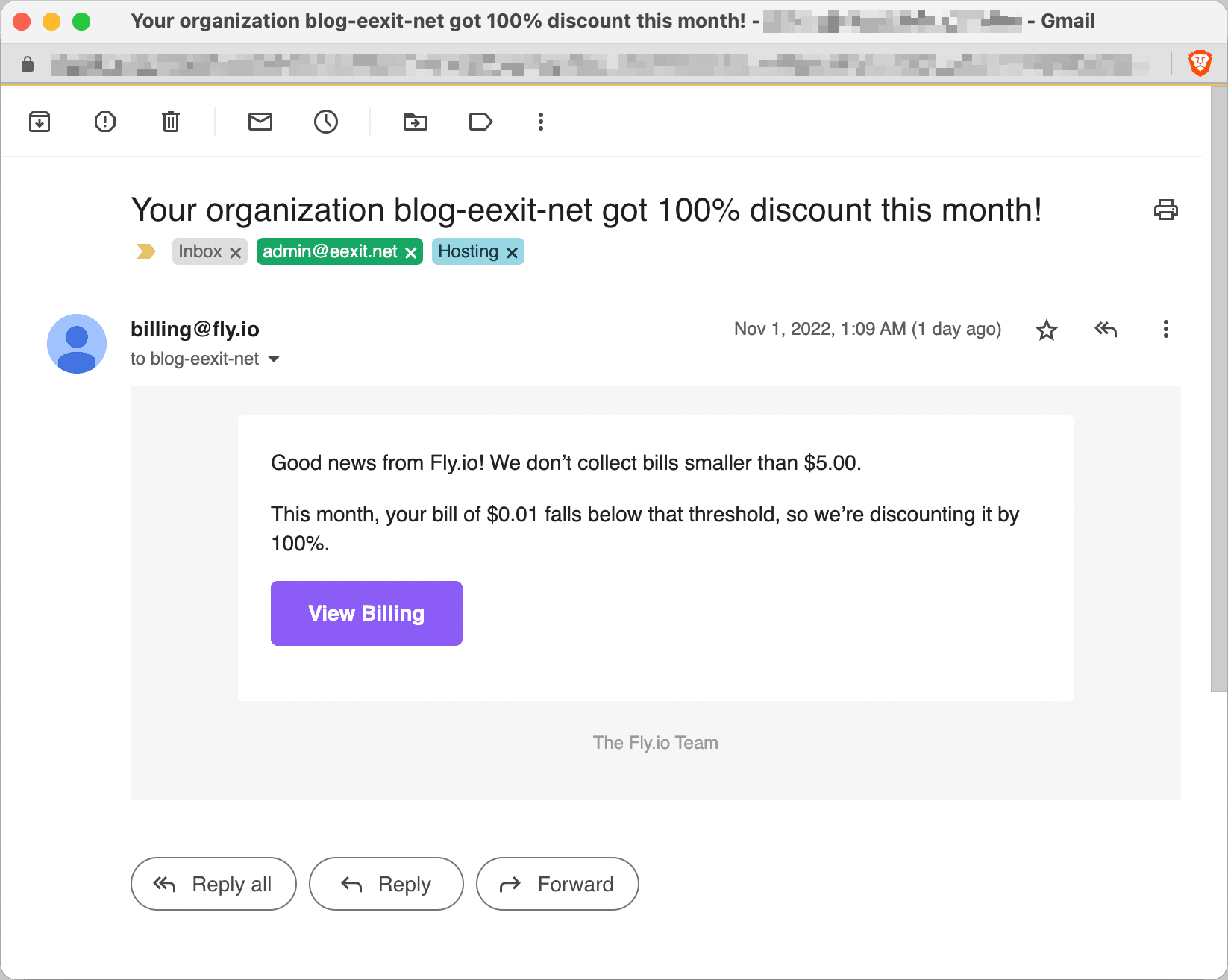 Hello folks,
In the pursuit of saving more and more money to run my websites, I recently switched this blog to Fly.io. A pretty neat developer-oriented hosting solution that has a fabulous free tier and bills extra as you go.
It's been out there since 2017 but only found out recently. Thanks to @Chris from Servers For Hackers!
Last time, I was very happy to announce that my hosting costs were around $5-6 a month, while now it's very close to $0.
The solution I had in mind was to convert my Ghost blogs into static websites, using Hugo
>
Continue Reading